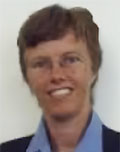 Mrs. Monnier joined Ceres as a Senior Advisor in June 2023.
In addition to being a Senior Advisor of Ceres, Laurence will sit on the Investment Committee and will be a director of the Fund.
Thanks to her deep knowledge and benefiting from one of the longest experience of infrastructure debt both as an external consultant as well as having built the infrastructure private debt group at Aviva, one of the world largest insurers deploying a few billions per year, at Ceres, Laurence will be in charge of helping set up Ceres infrastructure, select and recruit the rest of the operational team, screen and structure projects.
In 2022, Mrs. Monnier left Aviva and started her own advisory firm « 1PlanetInfra ». With 1PlanetInfra, Mrs. Monnier advised la Banque Postale Asset Management with its Real Assets division specifically the development of its infrastructure private debt group and sustainable debt investments.
From 2010 to 2022, Mrs. Monnier held various positions within Aviva Investors, the investment arm of the UK insurance company which has been deploying on average US$3bn per year in infrastructure private debt. Aviva is one of the 5 world leaders in infrastructure private debt and one of its earliest specialist investors.
From 2019 to 2022, Mrs. Monnier was Head of Quantitative Research, Real Assets where she built tools to measure the relative risk and returns across real assets (infrastructure, private debt, real estate) and optimize portfolio construction. From 2016 to 2019, Mrs. Monnier was head of Strategy and Research for Alternative Income Solution (AIS) covering infrastructure, real estate debt, corporate and private debt and structure finance. From 2010 to 2016, Mrs. Monnier was head of Infrastructure Debt, a group she managed and ran, originating, structuring and executing transactions.
In 2010, Laurence was a Senior Credit Underwriter at Royal Bank of Scotland.
From 2008 to 2009, Mrs. Monnier was Managing Director of CRM Infrastructure and Public Finance at Depfa Bank.
From 2002 to 2008 Mr. Monnier held various positions at Fitch Ratings, including Head of Project Finance in the Infrastructure Group from 2007 to 2008, and Senior Director of Utilities and Project Finance EMEA from 2002 to 2007.
Prior to Fitch, Mrs. Monnier was Senior Director of CRM Leverage Finance Group at Deutsche Bank from 1996 to 2002.
Between 1992 and 1994, Mrs. Monnier was an Analyst at Moody's Investor Service (MIS).
Mrs. Monnier graduated from Haute Etudes Commerciales (HEC) in France.
Mrs. Monnier is a Trustee and Member of the Finance and Fund-Raising Committee of Compaid, a non-profit helping vulnerable people to overcome the barriers of social, digital and economic exclusion